Polymer Modification Services
The development of functional polymers has become especially important in academic research and industrial applications. For example, the halogenation of vinyl polymers enables improved water resistance and thermal stability. Therefore, extensive modification methods have been developed as powerful tools for changing polymer properties. At BOC Sciences, experienced experts in polymer chemistry and surface science offer customized services of material modification according to the specific needs of our clients.
Our Polymer Modification Services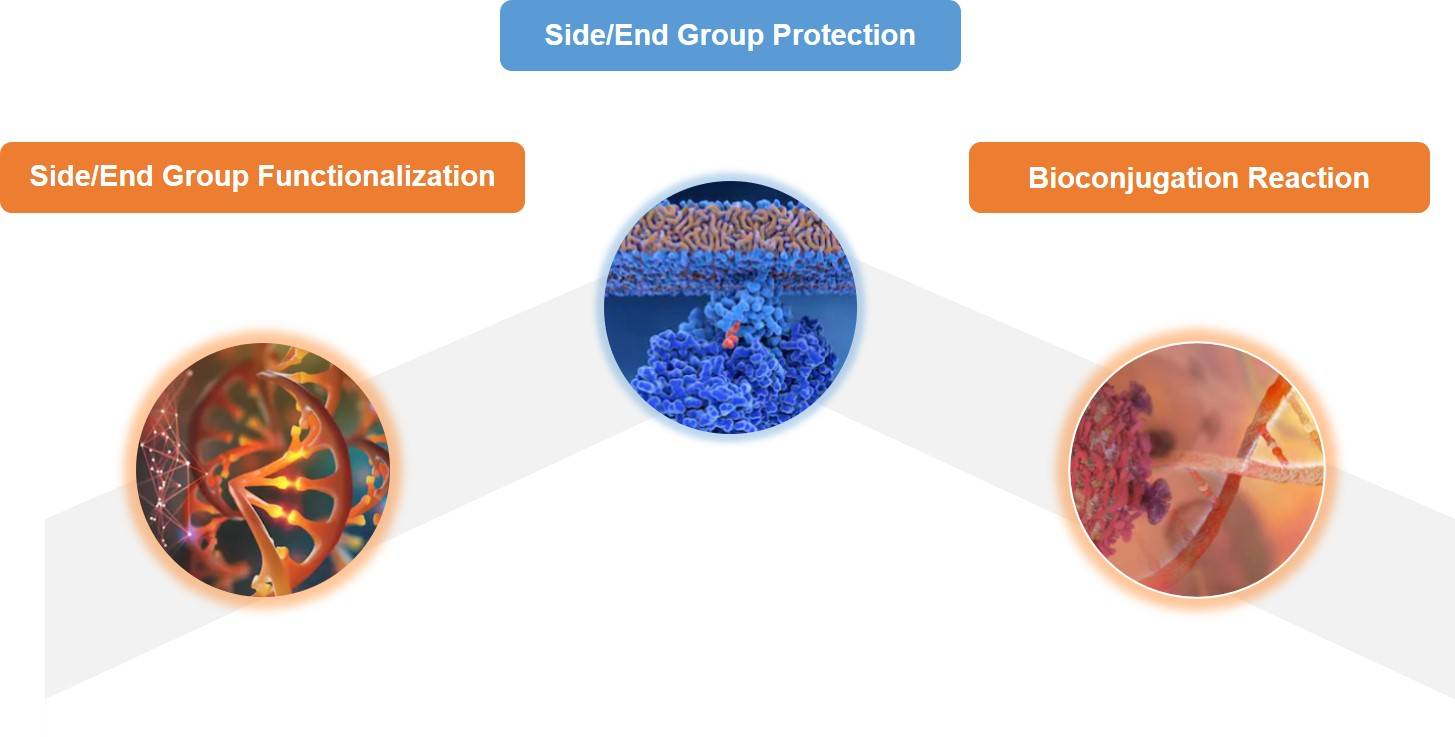 Currently, modified materials with specific properties have been used in a wide range of applications from packaging materials to medical devices and the cosmetics industry. There are different methods available to prepare such materials, among which the side group and end group modification are considered as one of the most efficient routes to functionalize materials. Our expertise in polymer chemistry and surface science can provide you with practice advice, help you design the experiment, and prepare functionalized materials for your needs.
Unwanted side reactions have always been a main concern in chemical synthesis. In order to avoid side reactions, side/end group protection is important and necessary when the functional groups on the original materials are exposed to other reactive chemical molecules. And the protected sites can return to original functional groups by a process called deprotection. BOC Sciences offers great services to help you design molecules and provide various protecting group selections for your molecules.
In material science, great efforts have been contributed to creating new polymer bioconjugates, as such materials showed great potential in various fields (e.g., therapeutic agents, biosensing materials, and healthcare products). The bioconjugation process involves the coupling of biomolecules to the materials through coupling and conjugation reactions. And the conjugated product can benefit from increased stability, new functionality, and lower toxicity. We provide a wide range of bioconjugation services, and biomolecules conjugated with polymers including peptides, proteins, enzymes, DNA, RNA, dye molecules, and drug molecules. Please contact us to learn more about our services.

Why Us?

Custom Service Process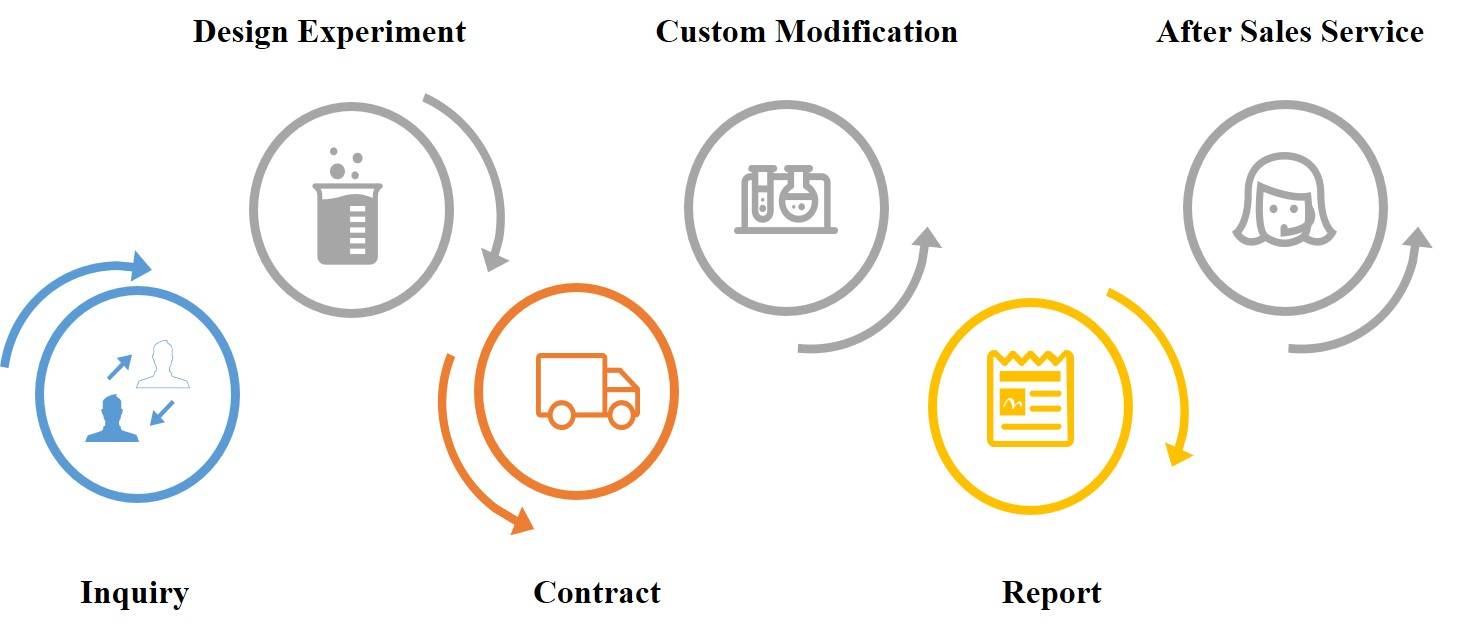 Our Mission