Reversible Addition-Fragmentation Chain Transfer Polymerization (RAFT)
Reversible addition-fragmentation chain transfer polymerization, or RAFT, is a type of controlled radical polymerization. It was first reported in the 1980s with the mediation of thiocarbonylthio compounds, to produce polymers with low dispersity (molecular weight distribution), high end-group fidelity and selected molecular weight. RAFT polymerization is known for its compatibility with a large range of monomers to other controlled radical polymerizations. Moreover, this polymerization also suits a wide range of the reaction parameters such as temperature and purities. Typically, the RAFT polymerization system consists of the radical source to produce the free radical, monomers, RAFT agent and solvent if is required. It is a technique that has been adopted for a wide range of applications, from the experiment of laboratories to generate various materials from medicine to material science.  
Mechanism
RAFT polymerization is a free radical process mediated by RAFT agent. The monomers must be able to be polymerized through free radical pathways. Several steps are followed in this process: initiation, propagation, RAFT pre-equilibrium, re-initiation, main RAFT equilibrium and termination.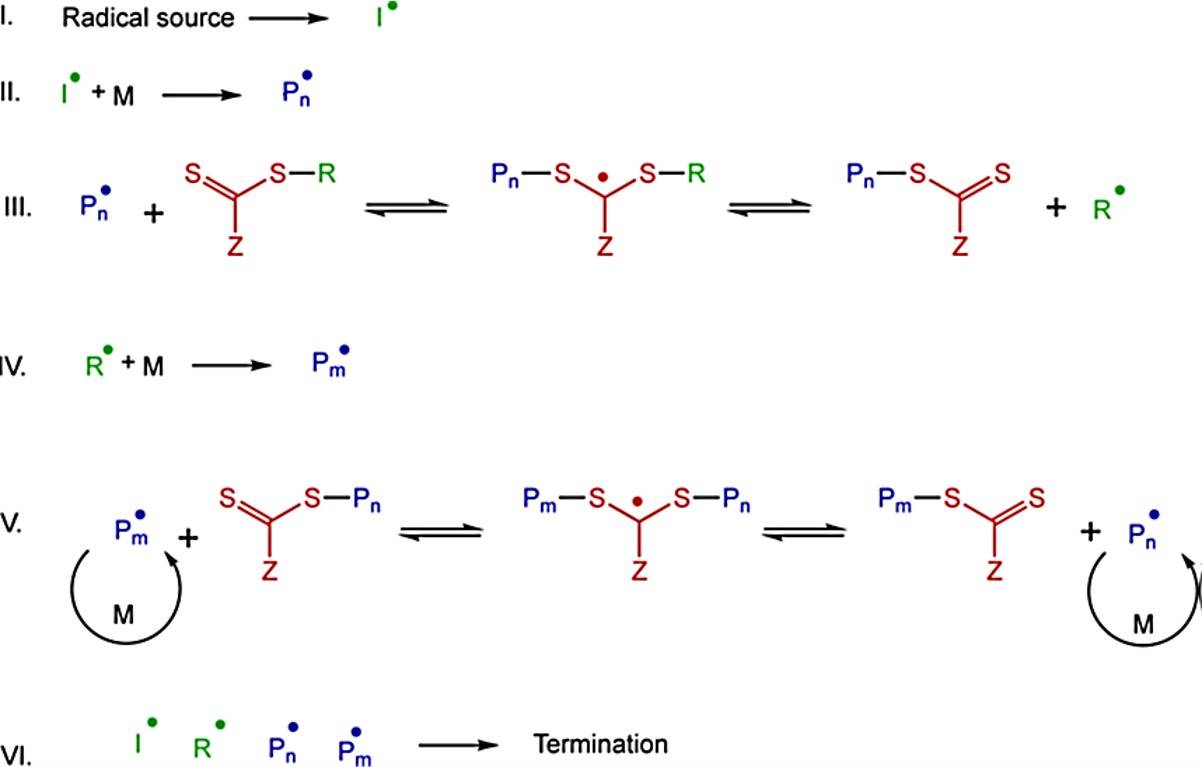 Fig. 1 Mechanism of the RAFT polymerization process. (Macromolecules, 2017 50(19), 7433-7447)
Initiation (I)

A key requirement of RAFT that different from other polymerization systems is the use of free radical initiator. It allows the system to tune the polymerization rate and number fraction of living chains in a proper controllable condition. The initiator will decompose into two radical parts (I).

Propagation (II)

Radical fragments will react with a single monomer to yield a propagating polymeric radical, and then propagate to a longer chain (Pn).

RAFT pre-equilibrium (III)

The third step is a reversible step where the intermediate RAFT adduct radical has been formed between the reaction of polymeric chain and RAFT agent. This adduct has the potential to form radical fragments either on the R group (R) or the polymeric group (Pn).

Re-initiation (IV)

The leaving group radical (R) can react with other monomers to yield other active polymeric radical (Pm).

Main RAFT equilibrium

This step is the most important step that the free radical has the process of rapid interchange among all the species which is not terminated. Meanwhile, the monomer will react with the active polymeric radical to propagate the polymer chain. The radicals are shared with the same opportunity, led to the narrow molecular weight distribution of products.

Termination

The last step is the termination of radicals with the reaction of bi-radical termination. Two active chains form a chain that can't react anymore, which is known as the dead polymer. RAFT adduct radicals, however, have a steric hindrance to prevent the termination.
Radical source
Thermal initiation

In general, the diazo or peroxide is used to generate radicals with the initiation of heat. The amount of initiator rather than the concentration of free radicals will influence the polymerization rate. Thermal radical initiators such as azobisisobutyronitrile (AIBN) and 4,4'-azobis(4-cyanovaleric acid) (ACVA) which are initiated by heat are widely used in RAFT.

Redox initiation

Redox initiator is easy to handle and is inexpensive while using metal-free oxidizing and reducing agents. Therefore, it is widely applied in industry.

Light-induced initiation

Photocontrolled RAFT is usually performed at room temperature and is able to control the on and off statues of reaction. Two methods can be utilized to initiate the RAFT  polymerization: either by photodissociation of thiocarbonylthio compound or by photoinduced electron-transfer process.
Applications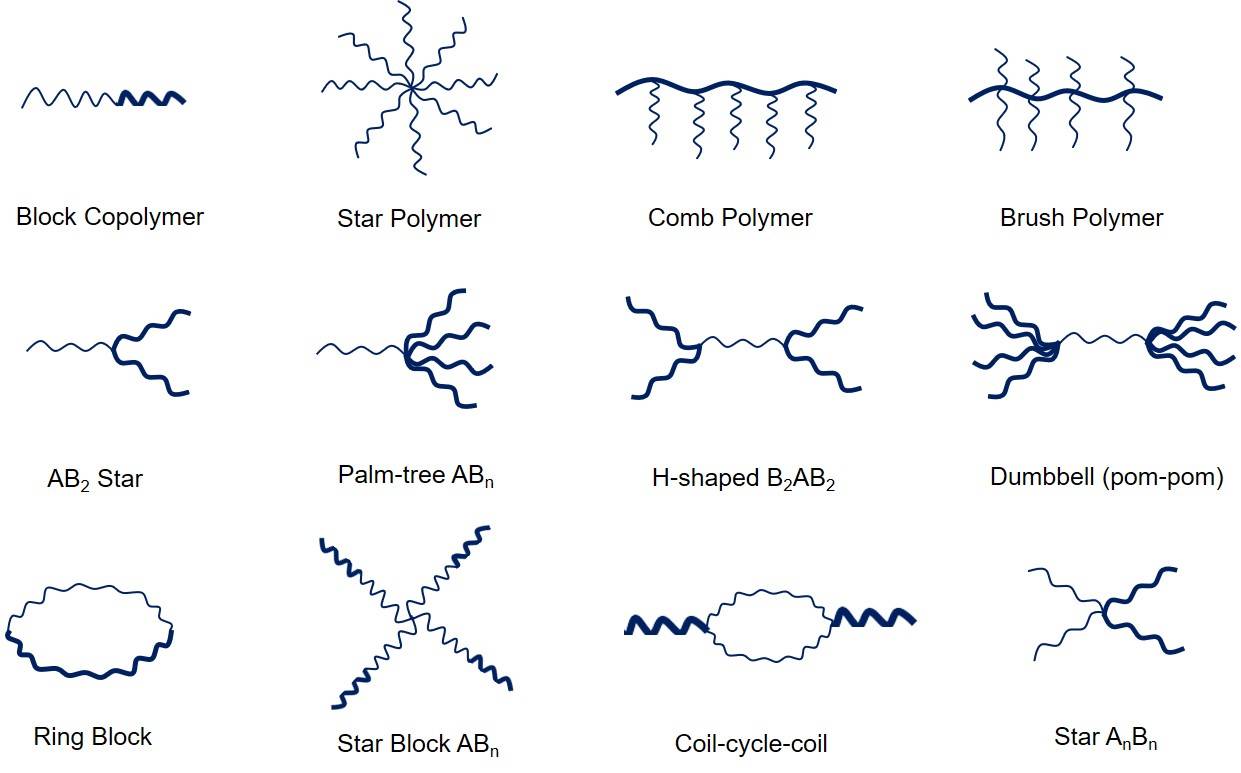 Fig. 2 Chemical structures that can be achieved via RAFT polymerization.
Block copolymer

Similar to other living radical polymerization processes, RAFT allows the propagation of two different monomers and yield a block copolymer. Meanwhile, multiblock copolymers can also be produced with the selection of RAFT agent.

Star, brush and comb polymers

By using a compound with multiple dithio materials can make a star, brush or comb polymer. RAFT agent is the core or central point of polymers.

Smart materials and biological applications

Owing to the versatility of RAFT polymerization on the types of monomers and reaction conditions, new materials with unique properties can be produced based on chemical structures. Polymer-drug conjugates and polymeric micelles are also accessible via RAFT.
Reference:
Perrier, S. 50th Anniversary Perspective: RAFT Polymerization. A User Guide. Macromolecules, 2017 50(19), 7433-7447.