Introduction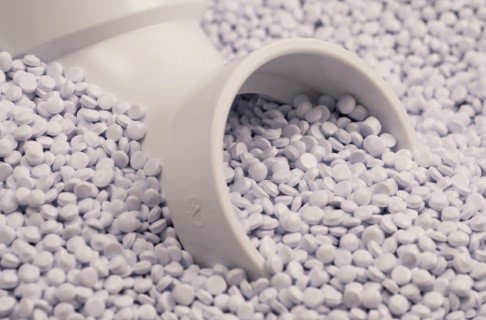 The chain transfer agent effectively controls the polymer chain length by introducing free radicals, thereby adjusting the relative molecular mass of the polymer. The polymer chain length and viscosity decreased with increasing chain transfer agent. Chain transfer agents are generally divided into thiol chain transfer agents and other chain transfer agents.
Thiol Chain Transfer Agent
Dodecyl mercaptan is an organic compound with the chemical formula C12H26S, which is the most commonly used chain transfer agent in free radical polymerization. It has a wide range of applications in the molecular weight regulation of synthetic rubber, synthetic fibers and synthetic resins. In addition, it is also used in the manufacture of medicines, insecticides and fungicides due to the advantages of small influence on reaction products and easy preparation.
Nonyl thiol is a faint yellow transparent liquid that is stable in airtight containers at room temperature. Due to the high reactivity of nonyl thiol, polymers with low molecular weight distribution can be obtained when a small amount is used. For example, by adding nonyl thiol as chain transfer agents, the thermal stability and thermo-oxidative stability of polymethyl methacrylate were significantly improved.
Other Chain Transfer Agents
The design and synthesis of divalent bis-metalated chain transfer agents have facilitated the progress of ethylene polymerization and copolymerization of ethylene and butadiene. Mechanistically, divalent bis-metalated chain transfer agents exhibit selective coordinative chain transfer (co)polymerization characteristics (Fig. 1).

Fig. 1. Application of divalent bis-metalated chain transfer agents in the polymerization (Polymer Chemistry. 2022, 13(14): 1970-1977).
As a green chemical, methyl styrene linear dimer can effectively adjust the molecular weight distribution of the resin, so that the resin has excellent leveling, uniform viscosity, and bright film surface. In addition, in the production of photocurable acrylic resins, linear dimers can be used as molecular weight modifiers to obtain transparent polymers.
If you are interested in our chain transfer agents, please contact us immediately!
References
Çetinkaya, O. et al. Effect of the different chain transfer agents on molecular weight and optical properties of poly(methyl methacrylate). Optical Materials. 2017, 70: 25-30.
Baulu, N. et al. Design of selective divalent chain transfer agents for coordinative chain transfer polymerization of ethylene and its copolymerization with butadiene Electronic. Polymer Chemistry. 2022, 13 (14): 1970-1977.