Introduction
Polymer materials have attracted much attention in many fields due to their excellent properties. However, most polymer materials are flammable and flammable, which limits their applications. In order to reduce the flammability of polymer materials and meet the safety needs of people's daily life, flame retardants have been widely studied and applied.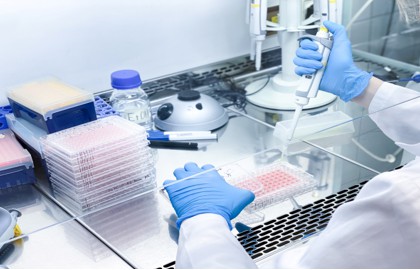 Flame retardants are additives used to improve the fire resistance of materials, prevent them from igniting and inhibit the spread of flames. After the flame retardant material is processed, when it is attacked by an external fire source, it can effectively prevent and delay the spread of the flame, thereby achieving a protective effect. However, traditional small molecule flame retardants have disadvantages such as poor durability and easy surface migration.[1] Polymer flame retardants have the characteristics of large molecular weight, high melting point, can contain a variety of flame retardant functional groups, low solubility, water resistance, and surface migration resistance, which have been deeply studied.
Classification
Block Copolymer Flame Retardants
Block copolymer flame retardants contain active monomers such as acrylate, allyl alcohol, methacrylate, acrylamide, and propargyl alcohol. These active group monomers and flame retardant monomers containing olefin active groups can be prepared by free radical copolymerization of flame retardant elements in branched polymer flame retardants. Multifunctional polymer flame retardants prepared by olefin block copolymerization generally have good flexibility and can be applied to fabric flame retardancy.
Phosphopolysiloxane Multifunctional Flame Retardant
Polysiloxane materials have functions such as high temperature resistance, flame retardancy, and waterproof. Introducing polysiloxanes into molecules can endow materials with multiple functions. Chen et al. synthesized iodobutyl-co-n-methoxy-3-propionamide polysiloxane (IBNMPDMS) by introducing phosphorus and nitrogen-containing flame retardant groups on polysiloxane, and used it for cotton fabric finishing.[2] The flame-retardant cotton fabric has good water repellency, and the limiting oxygen index (LOI) value is increased to 28.5%.
Application
Currenlty, polymer flame retardants have been widely used in textile industry, transportation, furniture, building materials and other fields. Among them, the flame retardancy of polyamide is relatively difficult, so it has been studied by many scholars. Zhou et al. synthesized prepolymer (PA66) with adipic acid and hexamethylenediamine, and synthesized flame retardant monomer (PNS) with phosphorus pentoxide and thiourea (TU).[3] PNS is condensed with prepolymer PA66 to form flame-retardant PA66-PNs containing amide segments, which can form eutectics with nylon fibers and improve the flame-retardant and washable properties of fabrics. In addition, phosphazene flame retardants have excellent flame retardant properties, and the introduction of active groups can combine with fibers to improve flame retardant durability, which is very in line with the current development trend of textile flame retardants.
References
Liu, J. et al. Multifunctional flame-retarded and hydrophobic cotton fabrics modified with a cyclic phosphorus/polysiloxane copolymer. Cellulose. 2020, 27(6): 3531-49.
Chen, C. et al. Preparation and Application Properties of Cyclic Polysiloxane Flame Retardant Containing Phosphorus and Nitrogen for Cotton Fabrics. Aatcc Journal Of Research. 2021, 8(3): 33-9.
Zhou, X. et al. Synthesis and. Application of a Polyamide-containing Phosphorous and Sulfur Flame-retardant for Nylon Fabric. Polymer-Korea. 2018, 42(2): 157-66.