Introduction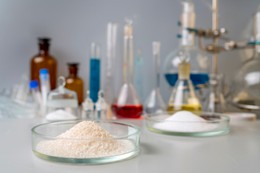 Acrylamide (AM) is easily soluble in water, methanol, ethanol and propanol, slightly soluble in ethyl acetate, chloroform, and benzene. AM is hydrolyzed into acrylic acid in acid-base environment. Structurally, AM contains carbon-carbon double bonds and amide groups, which has the chemical commonality of double bonds, that is, it is easy to polymerize under ultraviolet irradiation or melting point temperature. For instance, double bonds can be added to hydroxyl compounds to form ethers under basic conditions, added to primary amines to form mono- or binary adducts, and added to tertiary amines to form quaternary ammonium salts. In addition to the activated ketones, the adducts can also be immediately cyclized to form lactams.
Application
AM is one of the most important and simple compound of acrylamide systems, which is widely used as the raw material of organic synthesis and polymer materials. The main applications of AM are as follows:
Polymer Synthesis. Polyacrylamide (PAM) can be obtained by homopolymerization of AM or copolymerization with other monomers. PAM is soluble in water so that it is used to produce flocculants in water treatment, especially for protein and starch flocculation in water. In addition, AM can be used as an auxiliary agent for paper fillers, which can increase the strength of paper to replace starch and water-soluble ammonia resin. As a chemical grouting agent, AM is widely used in civil engineering for tunnel excavation, oil well drilling, mine and dam plugging, etc.
Diacetone Acrylamide (DAAM) Synthesis. Industrially, DAAM is synthesized from AM, diacetone alcohol or isopropanol as raw material, and heteropolyacid or cation exchange resin as catalyst. As an assistant for the production of photosensitive resin, DAAM can not only effectively enhance the dimensional stability of photosensitive materials, but also promote development penetration and rapid drying, which is beneficial to the function of thin layer coating.[1] In addition, DAAM can be used as an adhesion promoter and modifier for fiber compounds, cement and polyethylene oxide, and as a heat-sensitive adhesive for paper, textiles and propylene-based polymer films. At the same time, it has important practical significance in leather finishing agents and modifiers, antistatic polymers, printing inks, etc.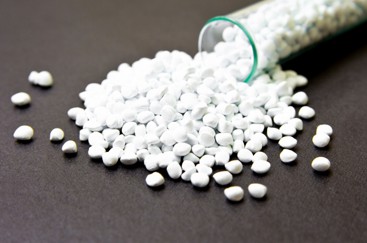 N, N-methylene Bisacrylamide (MBA) Synthesis. MBA is soluble in water, ethanol, acetone and other organic solvents, and has two identical and highly reactive functional groups in its structure, which can be used as a crosslinking agent to rapidly transform linear polymers into bulk polymers to prepare water-absorbing polymers.[2] MBA can also be polymerized with various ionic monomers, and is widely used in petroleum exploration, medicine, water treatment and other industries.
Due to its unique molecular structure, AM has many excellent properties and occupies an important position in the chemical industry. Therefore, we should pay attention to the practical application value of additive manufacturing, strengthen its high-quality research, and apply it to higher-end fields. If you are interested in our acrylamide products, please contact us immediately!
References
Cody, D. et al. Effect of glycerol on a diacetone acrylamide-based holographic photopolymer material. Applied Optics. 2013, 52(3): 489-94.
Rao, M. et al. Synthesis and characterization of psyllium seed mucilage grafted with N, N-methylene bisacrylamide. International Journal of Biological Macromolecules. 2017: S0141813016328859.