Introduction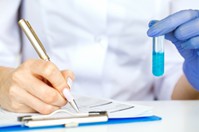 Acrylate monomer is a general term for a class of compounds, including butyl acrylate, ethyl acrylate, methyl acrylate, methyl methacrylate, and acrylic acid. Generally, acrylate monomer is a colorless transparent liquid with very low viscosity, and the viscosity of some monomers is as low as about 1mPa. For example, the viscosity of methacrylic acid (25°C) is 1.3 mPa. s. Currently, acrylate monomers are mostly classified into Acrylate-Difunctional, Acrylate-Monofunctional and Acrylate-Multifunctional.
Functional Acrylate Monomers
Dimethylaminoethyl Methacrylate-Amine Monomer (DMAEMA)
DMAEMA is a highly water-soluble liquid monomer with good adhesive properties. DMAEMA is used in automotive and architectural coatings, latex paint brighteners, lubricant cleaners and dispersants. Additionally, DMAEMA is also used as an acid retainer for paper and acrylic floor finishes.
Allyl Methacrylate-Silicone Intermediates, Cross-linking Agent (AMA)
AMA can be used in dental polymers, industrial coatings and silicone intermediates (silanes). In addition, AMA can also be used in corrosion inhibitors, optical polymers, elastomers, and some vinyl and acrylic polymer systems, such as MBS resin hardeners.
Isobornyl Methacrylate-Monofunctional Monomer (IBOMA)
IBOMA is water insoluble, low toxicity, low shrinkage and high Tg due to cyclic functional groups. IBOMA can be used as a diluent when high viscosity oligomers are required to bond to non-porous or highly polished surfaces. In addition, IBOMA has good adhesion, heat resistance and water resistance.
How to Choose Monomers in Acrylic Resin Synthesis?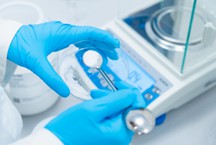 In the synthesis of acrylic resins, polymer monomers are generally divided into three categories: hard monomers, soft monomers and functional monomers. The most commonly used hard monomers include methyl methacrylate (MMA), styrene (ST), and acrylic (AN). The most commonly used hard monomers include ethyl acrylate (EA), butyl acrylate (BA) and isooctyl acrylate (2-EHA).
In the synthesis of acrylic resins, long-chain acrylates and methacrylates, such as lauryl ester and stearyl ester, are widely used due to their better alcohol and water resistance.
The introduction of hydroxyl groups can provide cross-linking functional groups for solvent-based resins, polyurethane curing agents and amino resins. Typically, hydroxyacrylates and methacrylates are used as functional monomers.
In the synthesis of acrylic resins, other commonly used functional monomers include acrylamide (AAM), hydroxymethylacrylamide (NMA), diacetone acrylamide (DAAM) and ethyl methacrylate (AAEM), glycidyl methacrylate (GMA), dimethylaminoethyl methacrylate (DMAEMA), and vinyl siloxanes.
If you are interested in our acrylate-difunctional, please contact us immediately!