Introduction
Polyanhydride is prepared by heating isophthalic acid or terephthalic acid with acetic acid, which is a new type of medical polymer material. The anhydride bond contained in the polyanhydride molecule is unstable and can be hydrolyzed into carboxylic acid, which is biodegradable.[1] Polyester is a polymer formed by the condensation of polyols and polyacids, mainly including linear types such as polyethylene terephthalate (PET), polybutylene terephthalate (PBT) and polyaryl esters. Thermoplastic resin is a kind of engineering plastic with excellent performance and wide application.[2] Polyester is a milky white or pale yellow highly crystalline polymer with a smooth and shiny surface and excellent physical and mechanical properties over a wide temperature range.[3] Therefore, polyester is widely used in packaging industry, medical and health industry, construction, automobile and other fields.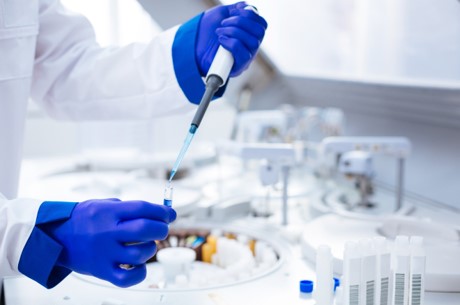 Characteristics
Polyanhydrides are biodegradable and readily hydrolyzable. Polyester has excellent high and low temperature characteristics, and can be used in the temperature range of 120°C for a long time, and in the high temperature range of 150°C for short-term use. In addition, polyester has good mechanical properties, the impact strength is 3 to 5 times that of other polymer films, and it has good folding resistance. Generally, polyanhydrides and polyesters have the following properties:
Shock resistance
Good mechanical properties
Transparency
Stability
Biodegradable
Application
Based on their excellent properties, polyanhydrides and polyesters are widely used in the textile industry, packaging fields, etc.
Polyester is the main raw material in the textile industry. When combined with cotton, polyester produces fabrics that will not shrink or wrinkle. Polyester's strength and flexibility make it more resistant to tearing and can be folded, maintaining the flexibility of the fabric. Polyester fibers interact with other natural fibers, exhibiting the characteristics of both. Compared with cotton clothing, cotton-polyester clothing has the advantages of being strong, wrinkle-resistant, tear-resistant, and not easy to shrink. In addition to ordinary fabrics, polyester is also used in textile products such as ropes, carpets, and automotive interiors.
Polyester is chemically stable and does not react with food ingredients, making it an ideal packaging material. Polyester is used in film packaging and beverage bottles and has replaced glass bottles in many bottling applications in recent years. In addition, the polyester material is transparent, which is especially suitable for packaging that requires product visibility, such as egg and fruit packaging cartons. While polyester is not as optically clear as acrylic, its natural clarity makes it an inexpensive alternative to these higher-cost polymers.
As a biodegradable polymer biomedical material, polyanhydrides have been successfully applied in the field of drug-controlled release. Polyanhydrides are biocompatible, not rejected by the body, and suitable for short-term release of bioactive substances. In addition, polyanhydrides can also be made into fibers as drug release carriers.
If you are interested in our polyanhydrides and polyesters, please contact us immediately!
References
Ben-Shabat, S. et al. Biodegradable polycaprolactone-polyanhydrides blends. Journal of polymer science part a-polymer chemistry. 2003, 41 (23): 3781-3787.
Gunatillake, P. et al. Recent developments in biodegradable synthetic polymers. Biotechnology annual review. 2006, 12: 301-47.
Torres, M.P. et al. Synthesis and characterization of novel polyanhydrides with tailored erosion mechanisms. Journal of biomedical materials research part a. 2006, 76A (1): 102-110.